7 Dishes From Rajasthani Cuisine That Will Tickle Your Taste Buds
Beautiful, cinematic and cruel, the deserts of Rajasthan have tickled the minds of travel addicts for thousands of years. So, it would make sense that Rajasthani cuisine would do the same for foodies. A land of grains, legumes and meats, Rajasthan has food to offer that looks just as beautiful as it tastes, which is a testament to its appeal.

Let's take a look at some of the most popular and widely eaten dishes in Rajasthan.
7 Best Dishes From Rajasthani Cuisine
1. Raab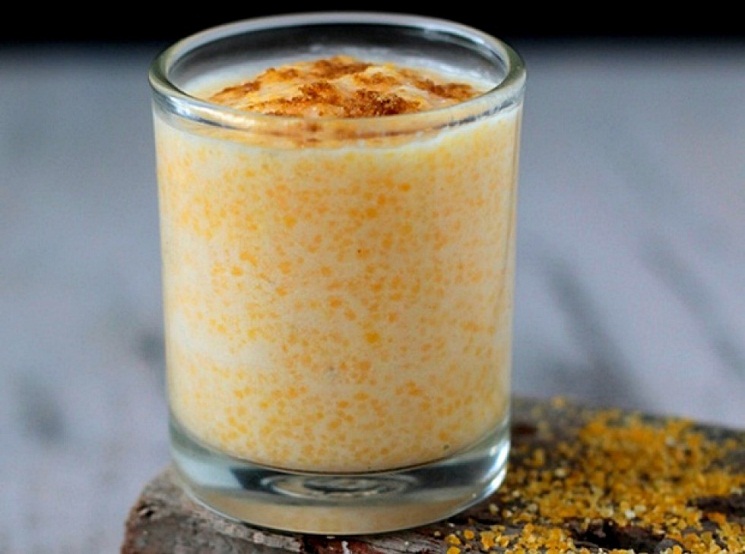 One of the most beloved drinks during winter, Raab is made from the broken corn and buttermilk, giving it a slightly tangy taste. It is like your typical lassi but with a more Rajasthan twist to it. During most occasions in winter and even weddings, you would get it served in an earthen pot.
2. Ghevar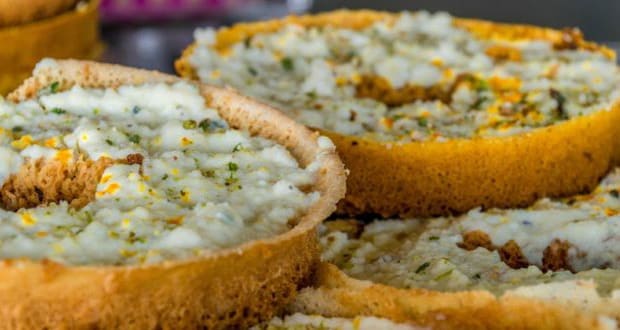 Ghevar is one of the most basic and easy cooking recipes that has been traditionally associated with the festival of Teej. Essentially it is a round and layered sweet dish that is made from flour and fried in ghee, and then dipped in sugary sweet syrup and served with a rich array of nuts and edible silver. However, not everyone can make ghevar, as there is a certain technique of dropping the flour dough from a height to achieve the beautiful pattern.
3. Shahi Gatte
If you are looking for something sweet, Shai Gatte is just for you! One of the most indispensable items of Rajasthani cuisine, this one is creamy, rich and spicy. Basically, besan filled very generously with nuts and seeds are deep fried in oil and then added to a thick gravy that is made of dahi and malai.
4. Dal Bati Churma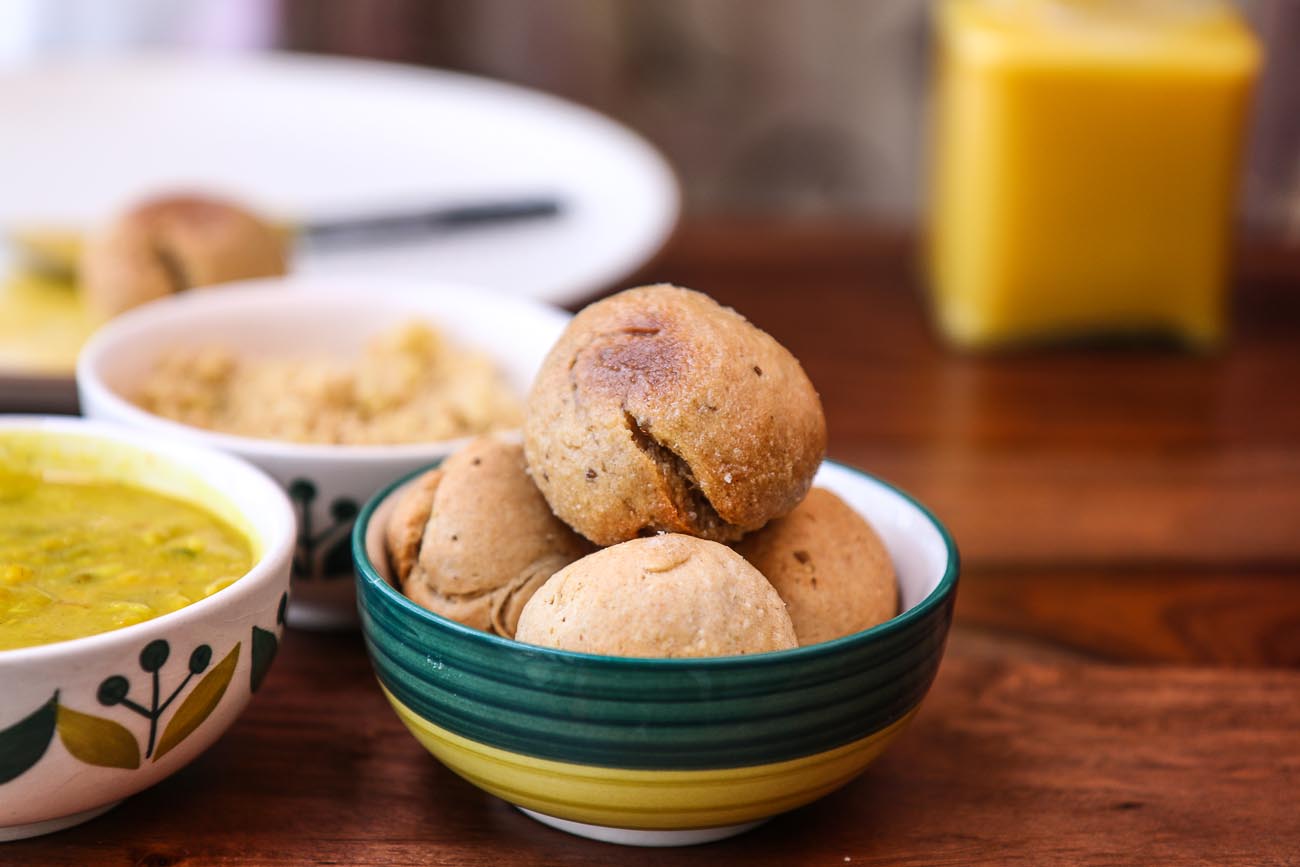 If there is one food from Rajasthan that everyone has heard of, then it has to be Dal Bati Churma. It consists of three components, as the name suggests – the dal which is made with a rich mix of spices to pack a whole lot of heat and flavour, the Bati which wheat dough which is deep fried to crunchy perfection and finally the churma which is the sweet component – wheat mixed into a thick gravy of sugar and ghee.
Such is the popularity of this Rajasthani cuisine that almost every restaurant in Rajasthan serves this with their own twist to the
5. Ker Sangri
In the drier regions of Rajasthan, where cultivation is difficult, berries like Ker and beans like sangri grow in abundance and form the primary staples in the region's cooking recipes. It is a very easy recipe where the components are cooked in either water or buttermilk using a handful of spices like chillies, haldi and carom seeds, but it is very tasty nonetheless.
The next time you are on a holiday to Rajasthan, remember to get a packet of Ker berries for your home, for they make a wonderful addition to your typical sabzi!
6. Rajasthani Kadhi
Rich in colours, flavour and heat, the Rajasthani Kadhi is served in almost every household, especially during the winter as a complimentary side dish with roti. While the Punjabi counterpart is thicker and heavier, this one is lighter and healthier. It also contains a rich blend of spices like asafoetida, haldi, fenugreek seeds and so many more!
7. Methi Aur Bajra Poori
Bajra is a staple grain in Rajasthan which is why it is used in a number of food including the Poori. The Methi Aur Bajra Poori is a healthy and light snack which is fried in a few spoonful of oil and can be eaten with kadi, aloo ki sabzi or even any kind of chutney. The next time you're in Rajasthan, we suggest that you try it out at a local dhaba since they give it a more traditional touch.
Of course, this list is unexhaustive since Rajasthani cuisine has a myriad of other delectable dishes to offer, but we could only include a few. But the next time you travel to this stunningly beautiful land, make sure to try its cuisine at various restaurants across the region. In fact, we believe that if asked, the locals will certainly hand you the cooking recipes.
Till then, happy travelling and happy eating!