Top 7 Underrated Weekend Getaways From Kolkata
Busy life and the packed-up schedule have taken a significant toll in our mind and as well as in our body. Sometimes, we find it hard to cope-up with the chaotic life, which we have to live as city dwellers. At those times, we think of taking long breaks and travel to different spots. But then again, due to the professional pressure, we are unable to travel very frequently. For them who love to travel but don't have enough time, here are 7 best weekend getaways from Kolkata, which are underrated and less explored but are serene and beautiful.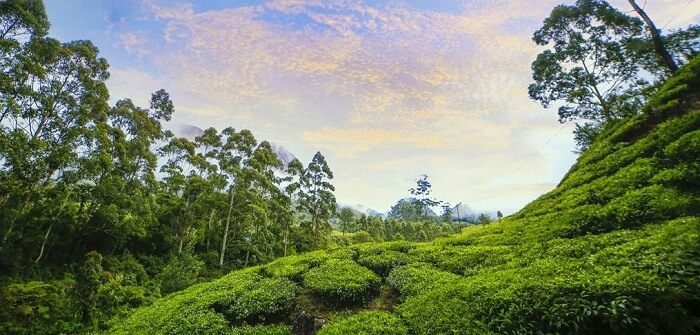 Topchanchi Wildlife Sanctuary
Situated in the lap of Jharkhand, Topchanchi Wildlife Sanctuary is the place of Serenity. There, you can feed your eyes and senses with the lush green sceneries and can spend some intimate time with the echoes of nature. You just have to head towards Dhanbad, which is 3 hours from the city of Kolkata and from there it is only one and a half hours. In Dhanbad, you can opt for Dhanbad lodge, which has some excellent and reasonable rooms with good service.
Galudih
Galudih is a small hilly town, known for its amazingly healthy atmosphere. It is also situated in the state of Jharkhand. Once you set your feet in the town of Galudih, you will feel the purity of nature and as well as atmosphere. The Galudih resort is the place where you can stay and cherish all the lavishness that it presents. Top attractions of that place are Burudih Lake, Phuldungri Hillock, Ratmohona sunrise and sunset point and Rajbari. It will take only 3 hours from Kolkata to reach Galudih.
Dalma Wildlife Sanctuary
Another place lying in the heart of Jharkhand where you can unleash your inner peace is Dalma Wildlife Sanctuary and Dalma Hilltop. At first, you have to reach Jamshedpur, which is merely 4 hours from Kolkata and after that, it will take an hour or two to reach the Dalma Hilltop. Once you reach the Hilltop, you will be astounded by the exquisiteness of that place. You will sense an enchanting feeling building in you when you can slowly proceed towards it through the hilly roads. To extract the best experience, opt for Pindrabera forest rest house, which is in the middle of the Dalma forest.
Baranti
Another weekend getaway from Kolkata, which will make you astounded, is Baranti. Asansol is the nearest railway station, and it will take only a few hours to reach Baranti. It is a quaint, pristine, serene and unspoilt place which will provide you with some memories, that you can treasure them forever. Nature there has a charm of its own, and you can get lost in them in search of peace. When in Baranti, you can stay in the Album ecological resort. Biharinath Hill, Susunia Hill and Joychondi Hill are some attractions of Baranti.
Palashbari
Another place in Purulia to cherish the flavors of sunrise and sunset is Palashbari. It is a beautiful place with nature at its best. Here you can unload all your baggage that comes up with living in a chaotic city. This is a classic place to take some cessation from the busy life of ours. The nature over here will soothe your nerves. Asansol is the nearest railway station, and you can book Palashbari ecological resort to cherish the most out of it.
Gongoni Canyon
Gongoni Canyon also known as the Grand Canyon of West Bengal can be considered as a minuscule version of Grand Canyon, Arizona. It is located at the banks of river Silabati. Once you enter the place, you will feel like you have reached amidst the Grand Canyon. Garhbeta is the nearest railway station, and you will get good and reasonable hotels and lodges.
Garhpanchakot
To get lost amidst the vastness of the forest within a concise period, Garhpanchakot is the ideal place. You can book the Garhpanchakot forest rest house which falls under best travel packages, to relish the best out of it. Asansol is the nearest railway station. At night, when everything is still, you can hear the movements of trees and wild air.